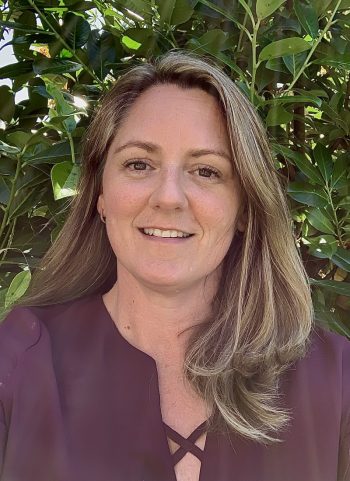 "Every day brings new choices."
-Martha Beck
Welcome!
First, let's acknowledge the effort you have put into finding a counsellor who feels like a "good fit." You have undoubtedly visited directories and viewed, what may seem like, countless profiles. This can be an exhausting and overwhelming process. And here you are, considering one more option.
If you are looking for…
Someone who will take the time to understand and know you and the challenges specific to you as an individual, as a parent, or as a family. Someone who is genuine, who feels like a real person, and who you connect with. Someone with whom you feel comfortable and can be your true authentic self...
You've come to the right place!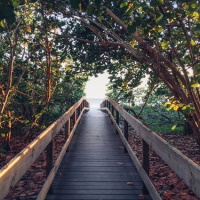 I take pride in my work and the genuine relationships that form in my practice. My personal style is calm, compassionate, accepting, and collaborative. I use a humanistic approach that allows the unique perspectives and strengths of the individuals, parents, and families I meet guide the direction of the work. While our work may involve exploring dark places and unhealthy patterns, I also look for opportunities to highlight joy and celebrate growth.
Many of the individuals, parents, and families I see feel stuck and unsure of their capacity to manage life struggles independently. Providing a safe space in which to process these challenges nurtures hope and offers a sense of clarity. I intend for you to leave sessions feeling empowered to make decisions that bring you closer to living authentically.
I engage with curiosity, sensitivity, warmth, and a bit of humour. I know that when you enter the room, you bring a wealth of experience that is unique to you. Therefore, consideration will be given to your individual characteristics, preferences, needs, beliefs, and abilities when determining the format of sessions. Integrating various evidence-based counselling theories and techniques, including the ones listed below, with your knowledge of self will help to broaden our understanding of the presenting concerns, to create personalized goals, and to ensure the potential benefit is maximized.
Person-Centred Therapy | Cognitive Behavioural Therapy | Dialectical Behavioural Therapy
Attachment Theory | Trauma-Focused Therapy | Systems Therapy | Strength-Based Therapy
Emotion-Focused Therapy | Mindfulness Practices
Nature-Based Therapy | Expressive Arts Therapy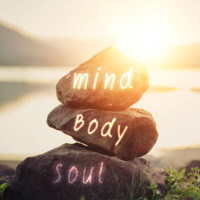 Our relationship will be based on trust, cultivating an atmosphere that is safe and supportive. I will fully and unconditionally accept you as you are and meet you where you are in your journey. I understand how unsettling it can be to feel vulnerable in session, but rest assured, this is your space to do so.
My hope is that in our work together, you will rediscover your inner strength and personal power, fostering a deeper understating of self, increased self-compassion, and change. We will work together to make sense of the challenges you are facing and to co-create a preferred way of engaging in life.
I invite you to begin your journey of growth and exploration today, and I thank you for choosing me to join you in this process.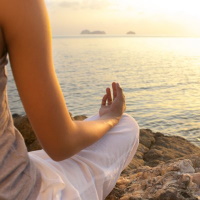 I am a Registered Clinical Counsellor in good standing with the British Columbia Association of Clinical Counsellors (Reg# 17033). I hold a Master of Arts in Counselling Psychology, a Bachelor of Child and Youth Care, and certification in both Special Education and Early Childhood Education and Care (additional training is noted below). I determinedly commit to continued personal growth and professional development.
I have worked over twenty years with youth, adults, and families with varying exceptionalities and experiences (e.g., Attention Deficit Hyperactivity Disorder, Autism Spectrum Disorder, Mood Disorders, Anxiety Disorders, Trauma) to tackle the diverse issues affecting their mental health and daily functioning (e.g., executive functioning, stress-management, life transitions, academic planning and performance, behaviour intervention, social emotional development, interpersonal conflict, and self-actualization). Along with individual work, I lead therapeutic and psycho-educational groups covering the same topics and offer clinical consulting services.
My passion for counselling grew out of my own experiences learning to navigate difficult life transitions, interpersonal relationships, the academic world, and trauma. It further developed out of my lived experience as a person with ADHD and being a part of a neurodivergent family. While my formal education and training guide my practice, I believe the most valuable lessons come from personal experience and from being with and learning from others. I feel honoured when invited to walk with them on their healing journey because I understand the courage it takes to allow oneself to be vulnerable in a clinical setting. My hope is that with me, you will find someone who will help you to deepen your understanding of self and the challenges you face, to alter unhelpful thoughts, to access inner strength, and to activate change in your relationship with yourself and your circumstances.
Additional Training
ADHD Certified Clinical Services Provider (ADHD-CCSP)
Emotion Focused Individual Therapy Level 1
Clinical Supervision in Counselling and Psychotherapy Training
Autism Plus: Identifying Co-Morbid Psychiatric Conditions – Neurodevelopmental Disorders, Children's Healthcare Canada
Cognitive Behavioral Therapy for Anxiety (CBT-A), CBT Connections
Trauma Focused Cognitive Behavioral Therapy Training (TF-CBT)
Emotion Focused Family Therapy Training
Collaborative Conflict Resolution Training
Expressive Play Therapy Training
Recognizing and Responding to Suicide Risk (Ministry of Children and Family Development)
Psychological First Aid Training, National Centre for PTSD
Building Bridges Through Understanding: The Village, Tillicum Lelum Friendship Centre, Nanaimo, BC
San'yas Indigenous Cultural Safety Training, Provincial Health Services Authority
Exploring Gender Diversity for Health and Human Services (Trans Care BC)
Kids and Teens in Control Facilitator Training, B.C. Schizophrenia Society
ZONES of Regulation Training